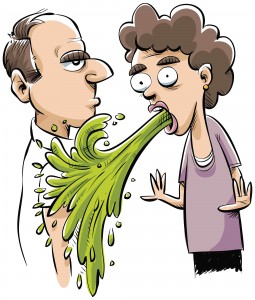 I know I am!
Of course I'm always game for a spirited debate/discussion, but this shit has gotta stop man!
If all the whiners/complainers/worry warts would get over it and get to work maybe some of their dreams would come true too!
But alas, that is unlikely to happen because they have wired themselves to be among the worried complainers that blame their every problem on someone or something other than taking personal responsibility for the shit hole they've dug for themselves.
I think either Gary Halbert or maybe it was John Carlton that called these folks…
Shitweasels!
Seems like a good name to me so I'm going to use it too!  After all Gary "The Prince of Print" Halbert and "Machine Gun" John Carlton are legends and pretty-pretty-pretty damn smart dudes…R.I.P. Sir Halbert.
Anyway that's my 2 cents.
This deplorable is going to crush it this year and might I suggest that all you "Shitweasels" start practicing the G.O.Y.A. method, stop bitching and start being better people, kinder people and give the world your gifts!
Carry On!
Your Favorite Deplorable
MF
PS: G.O.Y.A. stands for Get Off Your Ass for those of you "Shitweasels" that didn't get it!